Roof Cleaning Project in Severn, Maryland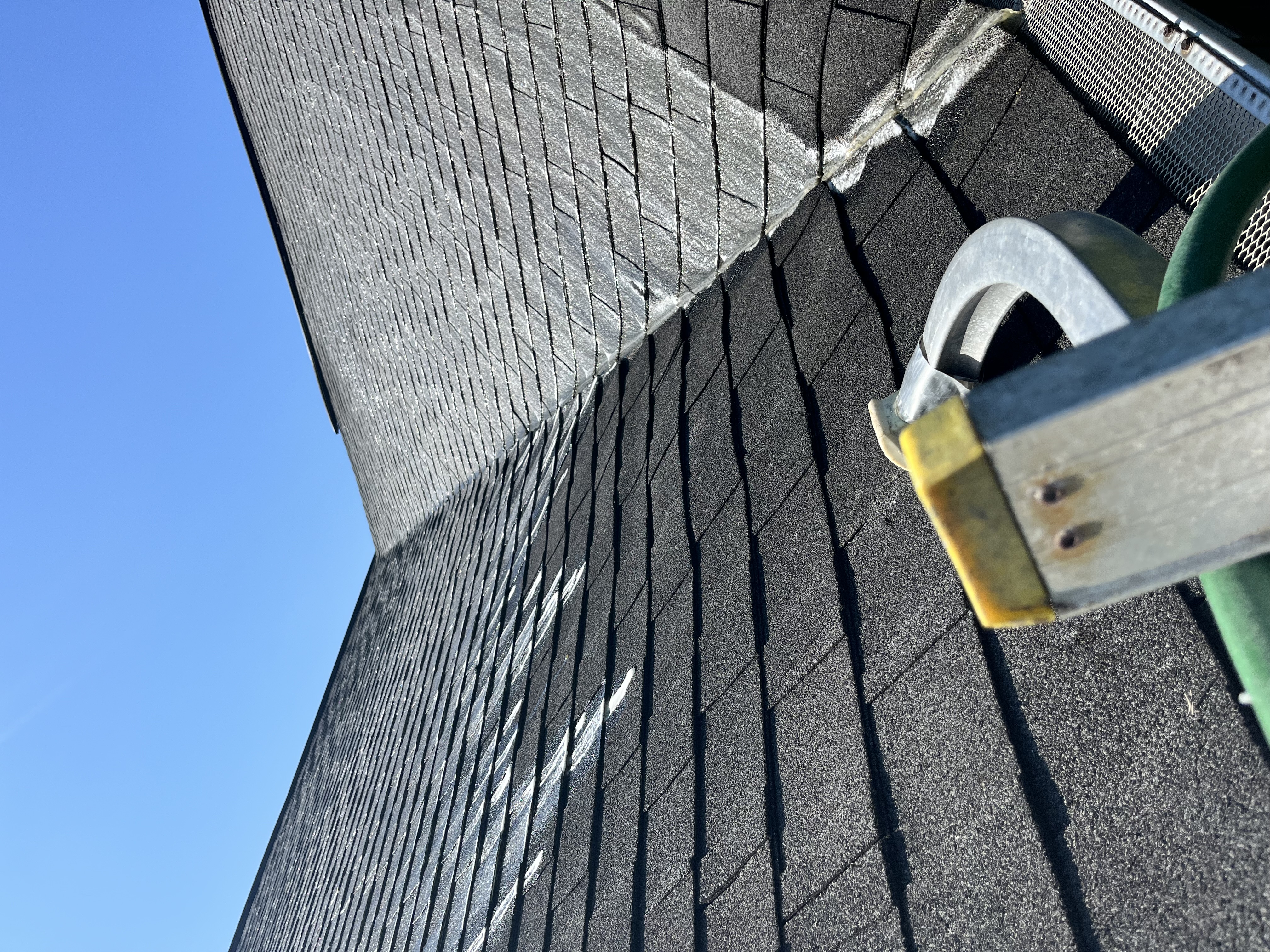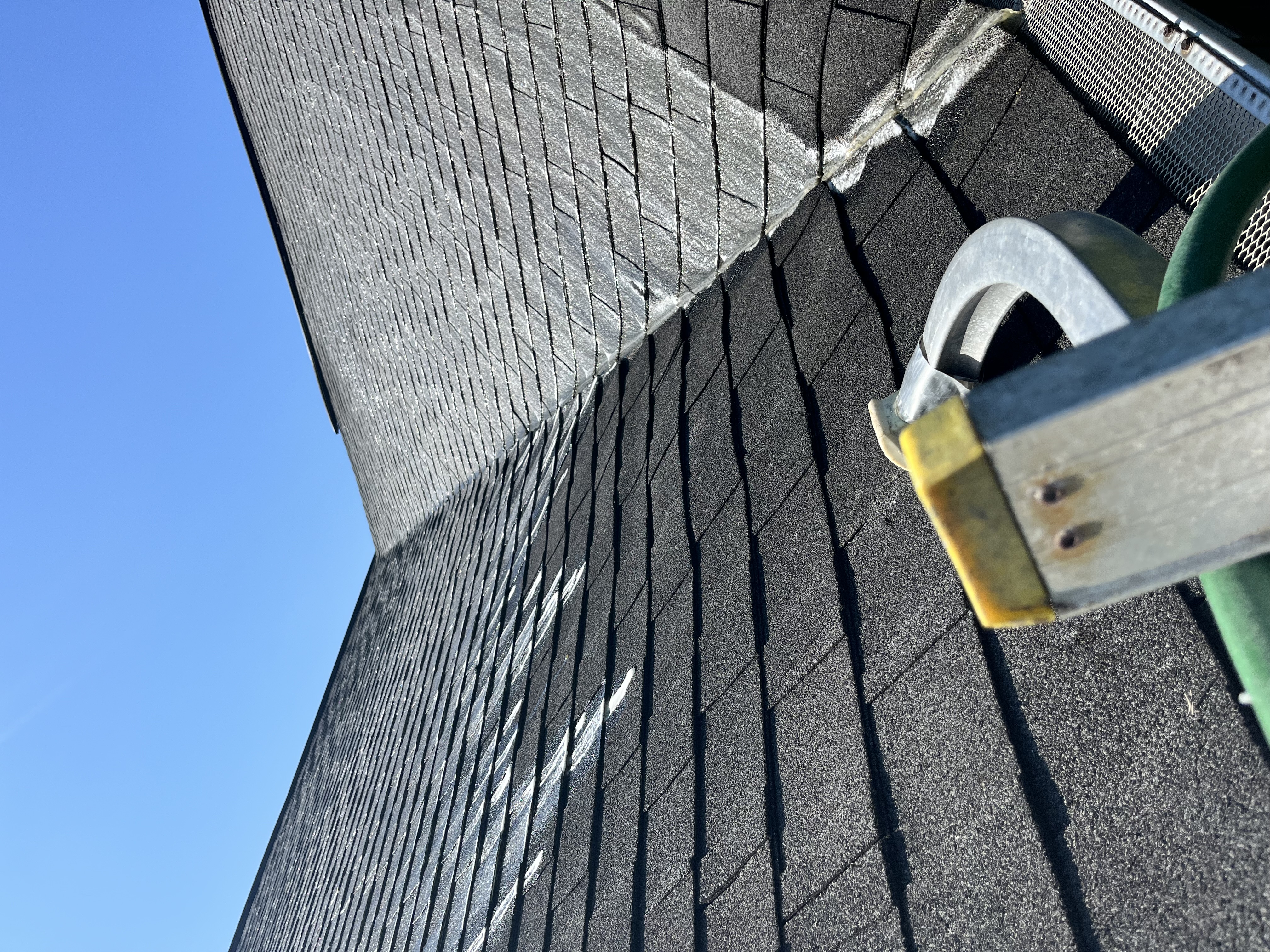 A resident of Severn, Maryland contacted us based off of a referral from a remodeling contractor that we have been networking with for quite some time. Upon the initial meet and greet with the prospect, it was stated that the house would be going up for sale very soon and that he was looking to obtain pricing on various cleaning projects around the property in preparation for the sale of the house. Fast forward 2 weeks and here we are providing the customer with roof cleaning, among other services such as a house wash, concrete walkway cleaning and deck cleaning to name a few.
Due to the height of the house and the insufficient angles at which we could capture pictures, we were not able to take before and after pictures of the conditions of the roof. However, we were able to capture a picture of the ladder setup and a mid-service picture.
At Powerful Solutions - Exterior Surface Cleaning, we have a solution for any and all of your pressure washing and soft washing needs. Give us a call today for a free estimate!
Budget: 1,200
Location: Severn, MD
Project Image Gallery
LET US PROVIDE THE POWERFUL SOLUTION!
GIVE OUR SEVERN PRESSURING WASHING PROS A CALL TODAY!